WE ARE FOR RETAIL HERE!
HANDELSFAKTOR - The most advanced web-based browser-driven business solution for retail and hospitality. POS system and inventory management for iPad, tablet, smartphone, PC or cash register. Also as a cloud solution. Scanner, bon printer, cash drawer simply connect via USB and get started.
The HANDELFFAKTOR cash register system is available at any time due to the innovative offline version and independently of the quality of the network connection.
---
What is particularly important to our customers?
- Constant availability of the cash register
regardless of the network quality through an offline solution
- GoBD compliant
- Secure, external data storage
- Optimized purchasing
- Access to the POS system anytime and anywhere possible
- Time recording and personnel management
- Comprehensive evaluation options
- Electronic delivery note
...
Start with HANDELSFAKTOR now!
OUR CUSTOMERS
We are one step ahead. Together with TELENORMA, we offer our dealers an own edition with numerous modules, which makes the trading factor solution the leading industry solution for the e-cigarette sector (www.x-trami.de). This is how we ensure the success of our dealers.

Marco Gobel

Managing Director EX-Trade GmbH & Co. KG
The conversion of the 80 branches to the HANDELFFAKTOR cash register took place within a few weeks and is a success story. The whole flow of goods is controlled by the HANDELSFAKTOR Warenwirtschaft. The strategic partnership secures further growth for HES.
The cooperation with TELENORMA really gives pleasure.
Very good performance!

Sebastian Ebbers

Manager Business Development of HIGHENDSMOKE
We have searched the whole market and tested all previously known POS providers. The HANDELSFAKTOR solution developed jointly with TELENORMA optimally meets the requirements of the tobacco retail trade and also masters the highest customer frequency in Kehl.

Achim Dürr

Managing Director and Owner of Achim Dürr GmbH
We have recommended the HANDELSFAKTOR solution to our 700 retail customers because we believe that there can be no compromise on the hardware, service and industry-specific features of a POS solution.

Günter Walz

Owner WALZ Wäsche
The decision for HANDELSFAKTOR fund was correct. The order processing with the electronic delivery note works. I save many hours every week. The support of TELENORMA is unique. Formidable!

Angelika Wernet

Owner Tabak & Plus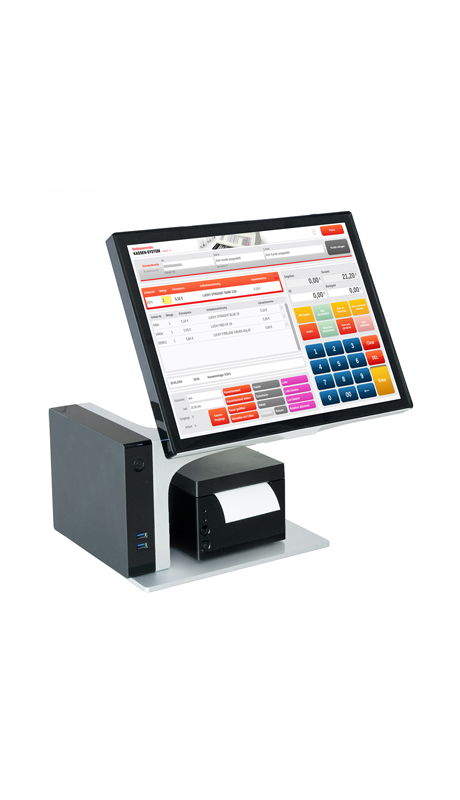 HANDELSFAKTOR
Business solutions:
Passion combined with hardware, software, service, consulting, innovation and functionality.
IMPRESSIONS
Intertabak 2019
Thanks to numerous contracts, TELENORMA was able to further expand its leadership in the electronic cigarette industry with the HANDELFFAKTOR POS system.
Customer management 4.0
Customer cards, innovative bonus concepts and interactive advertising controls on customer display and digital advertising monitors.
Electronic delivery note
HANDELSFAKTOR offers a complete electronic connection to leading wholesalers (for example, EX-Trade, DTV, Lekkerland).
TOP PARTNER offers
We offer you the best EC / credit card conditions on the market. Just compare!
E-Commerce
HANDELSFAKTOR supports your online success. Realization, connection and support of your online shop and e-marketing.
IHK export Academy
Innovative extensions: IHK Event Manager and IHK App powered by HANDELSFAKTOR.
OUR OFFER
HANDELSFAKTOR – the most advanced web-based browser-driven business solution for retailers. POS system and inventory management for iPad, tablet, laptop, smartphone or PC. Scanner, bon printer, cash drawer simply connect via USB and get started.
POS software
+Offline-Version
Intuitive operation, modern design, administrable functions, control via scanner, product groups, speed-dial buttons or search, different languages, template manager and more.
The cash register works even in case of internet failure.
Customer display
Shopping cart display + interactive advertising control on the customer display and digital advertising monitors. Innovative customer cards and bonus concepts.
Cash management
Administration of branches, cash registers and cashiers, individual access rights, message function and personnel management.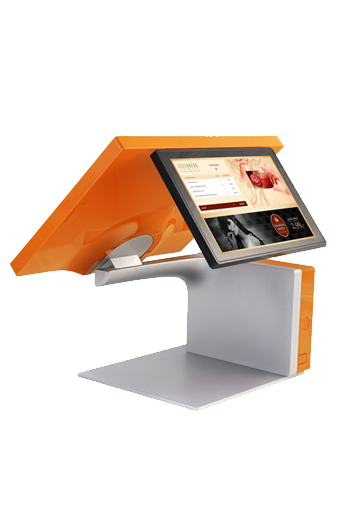 Merchandise management
HANDELSFAKTOR optimizes your purchasing, manages goods and makes suggestions and, if desired, automated orders. Comprehensive evaluations, analyzes and optimization recommendations.
POS hardware
The web-based HANDELSFAKTOR POS system allows the use of any hardware. However, we are happy to offer you the best hardware and prices on the market.
TOP service
Telephone service hotline, on-site exchange, remote maintenance directly on your cash register, software and function updates overnight without the active assistance of you or your employees: you are always up to date with the latest software.