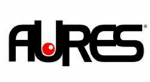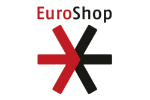 Retail 4.0 - The cash register that brings new customers
Cooperation HANDELSFAKTOR and AURES convinces chain stores
Messe Düsseldorf - March 6, 2017 - Hall 6 - Stand G46 - According to the EHI "Omnichannel Study 2016", new Web2Shop and Click & Collect concepts are already highly relevant for retailers today. In particular, TELENORMA and AURES are currently earning money for online products and services in the brick-and-mortar retail business and have been able to attract new customers.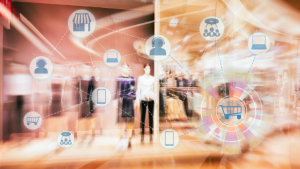 The stationary retail trade is changing. Online stores, social media and new marketing tools shift market shares; the specialized trade is in the Zugzwang. Here, TELENORMA has been thinking with HANDELSFAKTOR, the platform for modern retail and cash concepts, in charge of e-cigarettes, tobacco trade and the press, because the development of multichannel strategies is unstoppable. "The local dealer wants to be the master of the business and the master of payment and still benefit from the omnichannel instruments", says Gerd Schick, CEO of TELENORMA. His idea: the innovative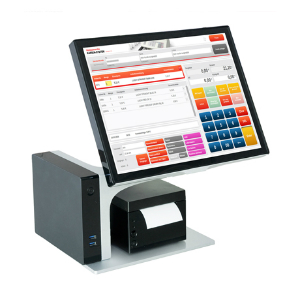 Cloud cash register HANDELSFAKTOR to connect with the modern and sustainable hardware of AURES, in order to make online services locally accessible and possibly billable by EC terminal. Gerd Schick explains: "Consumers today want to be looked after uniformly online and on site and pay securely, preferably at a" real "cash register. But that must also be timely. This is where AURES POS systems with their highly modern design and green IT exactly fit into this concept. "
AURES is therefore now an exclusive partner of TELENORMA. Any solution delivered with hardware is equipped with one of the design-oriented AURES cash registers and realize the vision of HANDELSFAKTOR: the cloud fund, as a universal connector for online offers with AURES hardware on site. A completely new online ZVT interface developed by TELENORMA enables the EC terminal to be connected in such a way that the payment process in the network can be initiated and the payment processed in the secure local network.
The approach is convincing - especially for market participants who also turn their industry upside down - chain stores, wholesalers and e-cigarette suppliers. For example, Highendsmoke, Ex-Trade and CULAMI are revolutionizing the e-cigarette industry with the HANDELSFAKTOR solution and AURES hardware.
Highendsmoke is now the largest chain store in the e-cigarette sector. The branches are currently being converted nationwide to HANDELSFAKTOR and AURES.
Together with Industrial Valley 4.0, CULAMI and TELENORMA have set up a unique Industry 4.0 project, which will bring new advantages to retailers. The increasing digitization is changing every industry. Digital networking enables efficiency advantages as well as new growth potential and business models. These should now also be made accessible to the e-cigarette industry. Of course on the hardware of AURES.
Ex-Trade goes a step further and offers its dealers an own edition with numerous modules, which turns the HANDELSFAKTOR solution into the leading industry solution for the e-cigarette sector.
These industry-specific solutions, developed with the latest technologies, offer retailers completely new and unique efficiency gains, new business models, and enable Web2Shop concepts to appeal to new target groups.
Image source: Photo # 128700329 © Montri / Fotolia.
Image source Photo 2: Telenorma
ÜAbout the AURES Group – www.aures.com
Founded in 1989 and listed on Euronext since 1999, AURES Group develops and manufactures POS systems and related peripherals. These EPOS hardware are open systems with PC architecture for retail and business premises, for food and non-food companies and retail chains, for the hotel and restaurant industry and for all types of outlets and service sectors (POS sector - points of sale & points of service).
With total annual sales of € 76.2 million in 2016, the Group is represented worldwide (with its parent company in France and subsidiaries in the UK, Germany, Australia and the US) and has a network of distributors in more than 50 other countries , In 2016, AURES won the prestigious BFM Award for Export Services.
In addition to POS operations, the equipment and OEM systems department is in direct contact with the integrators and developers who support the industry, integration (OEM) and digital display industries with single components and complete assemblies.
About TELENORMA –www.handelsfaktor.de
TELENORMA AG, with its TN POS Systems, that was spun off in 2014, and the "HANDELSFAKTOR" solution developed in 2012, is one of the providers that has set itself the task of strengthening the retail sector and developing new business models for it.
For further information please contact:
AURES Business Development Germany
Mr. Hilmar BUCHWALD - Executive Director of DACH Region


This email address is being protected from spambots. You need JavaScript enabled to view it.


Tel + 49(0) 8141- 22715 – 0

Communications & PR Manager, AURES Group (HQ)
Mrs. Yannick-Florence WAELLY


This email address is being protected from spambots. You need JavaScript enabled to view it.


Tel + 33 (0)1 69 11 16 65 (extension)

Chairman, TELENORMA AG
Mr. Gerd H. Schick


This email address is being protected from spambots. You need JavaScript enabled to view it.


www.handelsfaktor.de
Tel + 49 7432 18924-10 (Durchwahl)

German press contact
Andrea Ludwig


This email address is being protected from spambots. You need JavaScript enabled to view it.


Tel.: +49 (0) 7304 - 435583