Technically tread new ways
TN POS systems offers hardware-specific "trading factor" solution
for tobacconists / aures
TELENORMA is one of the few POS providers with a web-based system solution that specializes in tobacco retail with its business unit TN POS Systems, which was spun off in 2014, and a trading solution developed since 2012.
The cloud-based cash-desk software developed using the latest technologies offers branch management, merchandise management, ordering system, customer and loyalty card administration as well as e-commerce connectivity for a monthly license fee of € 50 per checkout.
TELENORMA Executive Board member Gerd H. Schick is convinced that the tobacco retail trade needs to be adequately supported again. "That's why we were commissioned in 2012 by leading tobacconists to develop the best industry solution on the market. We did that", says Schick confidently.
The company offers its customers special EC and credit card conditions as well as innovative payment systems.
TELENORMA promotes that all TN cash register systems, including developers, come from the retail sector or have worked for years in the retail environment. The experience gained from this and the understanding of the interests of the retailers are particularly noticeable in terms of the quality of service - "We are there for the retail trade" is the claim of the trading factor team.
The hardware comes from Aures, an international manufacturer of EPOS systems. Founded in 1989 and listed since 1999, Aures Group designs and manufactures cash register hardware and related peripherals.
That the cash registers nowadays a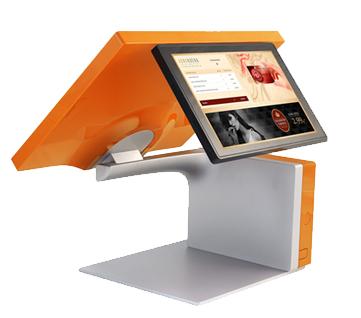 a designer POS system with display and accessories low power consumption, Schick sees as particularly timely. Award-winning Aures hardware meets all green IT requirements. It is extremely energy-efficient and reliable.
"The POS systems and equipment from our supplier are by far the best choice for the solutions of the TN cash register systems," says Schick, adding: "In addition, tobacco retailers can partially refinance their retail factor funds by selling advertisements on the customer display. Our system and Aures' products provide the best platform for that. "
16 September 2016 | No. 37 DTZ